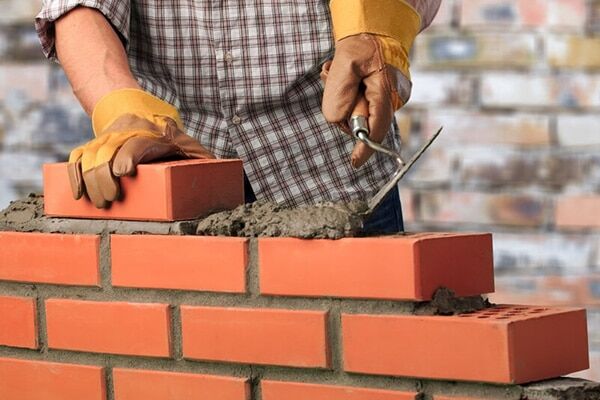 Professional Masonry Contractor Near Me.
NY Construction Co is a leading masonry contractor serving in NYC five boroughs—the Bronx, Brooklyn, Manhattan, Queens and Staten Island.
We are experienced Masonry contractor with expertise in working with bricks, stone, marble, granite, limestone and concrete. With NY Construction Co you have got the right team on the project.
Masonry gives the buildings the strong foundation that most expert masonry contractors and owners prefer. As one of the most resilient forms of construction, masonry can transform your commercial or residential property's facade and instantly boost its value. 
Whether you are looking to construct your driveway, pool patio, parking lot or stoop, our expert trained masonry team is focused on using its technical skills to make your property visually appealing and strong.
Masonry work done with perfection!
Magnificent and impeccable designs with cutting edge technologies make us one of the best New York Masonry Contractors in New York. Our work appeal looks great and is we use the highest quality materials. Being the top masonry contractors we deliver work on time, in sync with the demands and at budget-friendly prices which never go over the budget.
Years of experience and expertise blended with able and skilled workforce make us one of the best in the town. We are the first choice for all the masonry needs among the clients. With high name in the market, our masonry work is of high quality and affordable.
Why Choose Us As A Masonry Contractor in NYC—Brooklyn, Bronx, Queens…
NY Construction Co has proficiency to know which materials bind well and have a long lasting performance, a valuable knowledge that will save you time and money. We have experienced project managers, skilled masons, water proofing experts and roofers. Our masons are highly experienced, thoroughly skilled and trained in the cutting-edge innovations in the restoration of buildings, waterproofing and more.
We are expert in both commercial and residential projects ranging from landmark buildings, high-rise buildings to single or multi-storey buildings. No matter what the scope of work may be our trained skilled masons and craftsmen deliver an unmatched level of craftsmanship and construction management that is customized to individual client needs.
Masonry Construction & Repair at Best Price
We are masonry experts with years of experience and expertise. The projects we have worked on are spread all over New York City five boroughs—the Bronx, Brooklyn, Manhattan, Queens and Staten Island.
Aided with the state-of-the-art technology and in-depth knowledge in Masonry work, we provide perfect work with an able workforce. Do you want glorious and spotless masonry work for your masonry and construction needs, we a just a call away!
We provide fine advice, satisfactory job, pretty designs and economical rates and you will be pleased to choose us for your Masonry needs.